So as you can imagine while I've been here I've been doing quite a bit. So I'm going to do my best to try and show the more important or interesting things that have been going on.
First off, the past week was Design Week in London, where all over the city there were events and exhibitions open based on design. Unfortunately since I was so busy with school I didn't get to see much, but I did get to go to the V&A, a fantastic museum, and see some pieces they had going.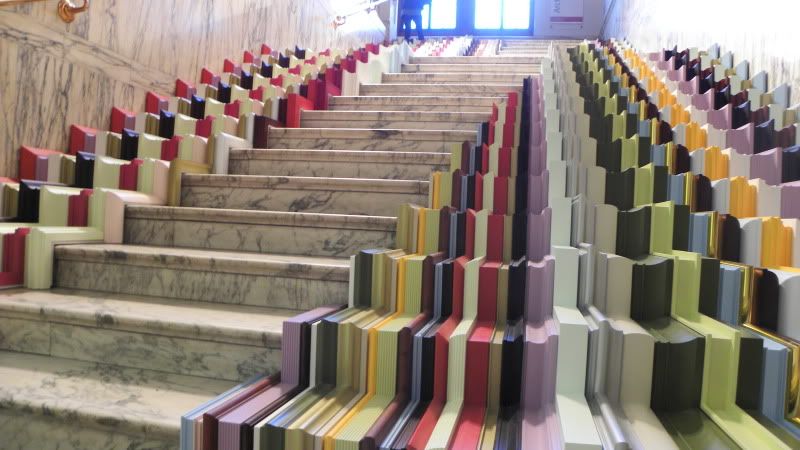 A beautiful staircase engulfed in frames.
A metronome with a golden orb at the end of it in the middle of a Victorian room.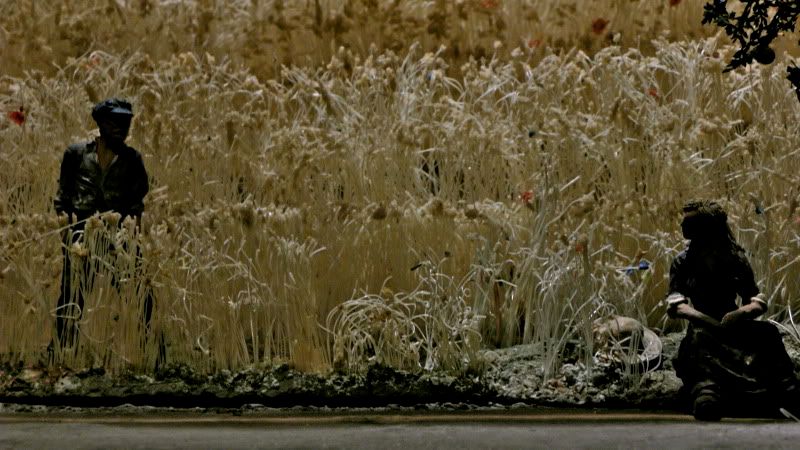 Miniature set design in an exhibit on the subject of theatre.
Beautiful masks.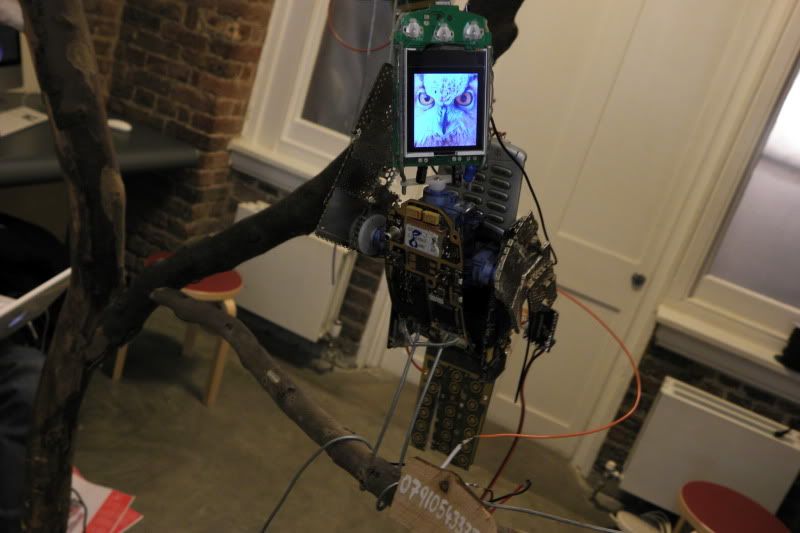 An owl made of cell phone parts. You could actually text/call them!
A while ago I also revisited the beautiful LED ground thingy. And it was different colours!!
Went out with a friend and stumbled upon a church that had been converted into an expensive and creepy antique shop.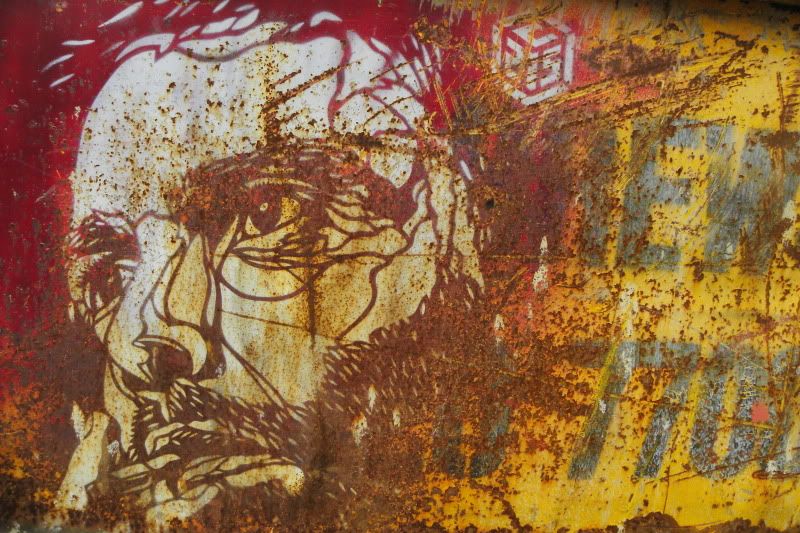 Random street art.
An amazing art shop, it was like Willy Wonka for artists. They had little machines that would move along marks you made, trinkets that made hands clap... It was awesome.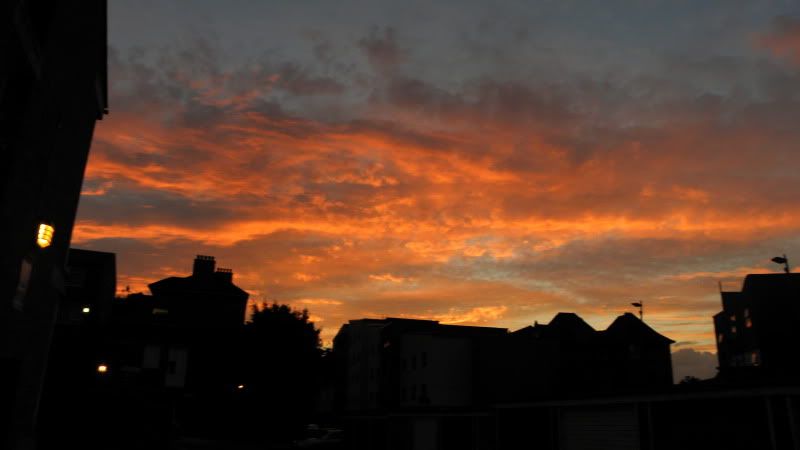 Just a pretty sunset.
One of my favourite galleries I've been to was the Saatchi Gallery in Sloane Square. It was completely free and had a lot of stuff that was different from anything else I had seen before.
This whole room was filled with OIL!
One of the artists that really caught my eye, Ged Quinn. Look him up. Note the tine metropolitan city at the bottom. Incredible detail.
Couple random pixz...
GIGS!
I've seen a few concerts while I've been here. I saw one of my more recent favourite bands, Wild Beasts at an amazing art deco venue. It was fantastic.
Went to a random one in Camden where quite a few bands played, all pretty good.
After them was one third of the band Houlette. She had a beautiful voice and it was a pretty fantastic experience hearing her sing by herself as the rain fell around us.
I'll leave you with a picture of what I walked into the other night. This is in my halls, most of my flatmates sitting in a hallway drawing together. This is why I'm in the right place.